URETEST® RenyLab (Prueba Ultra Rápida de Ureasa)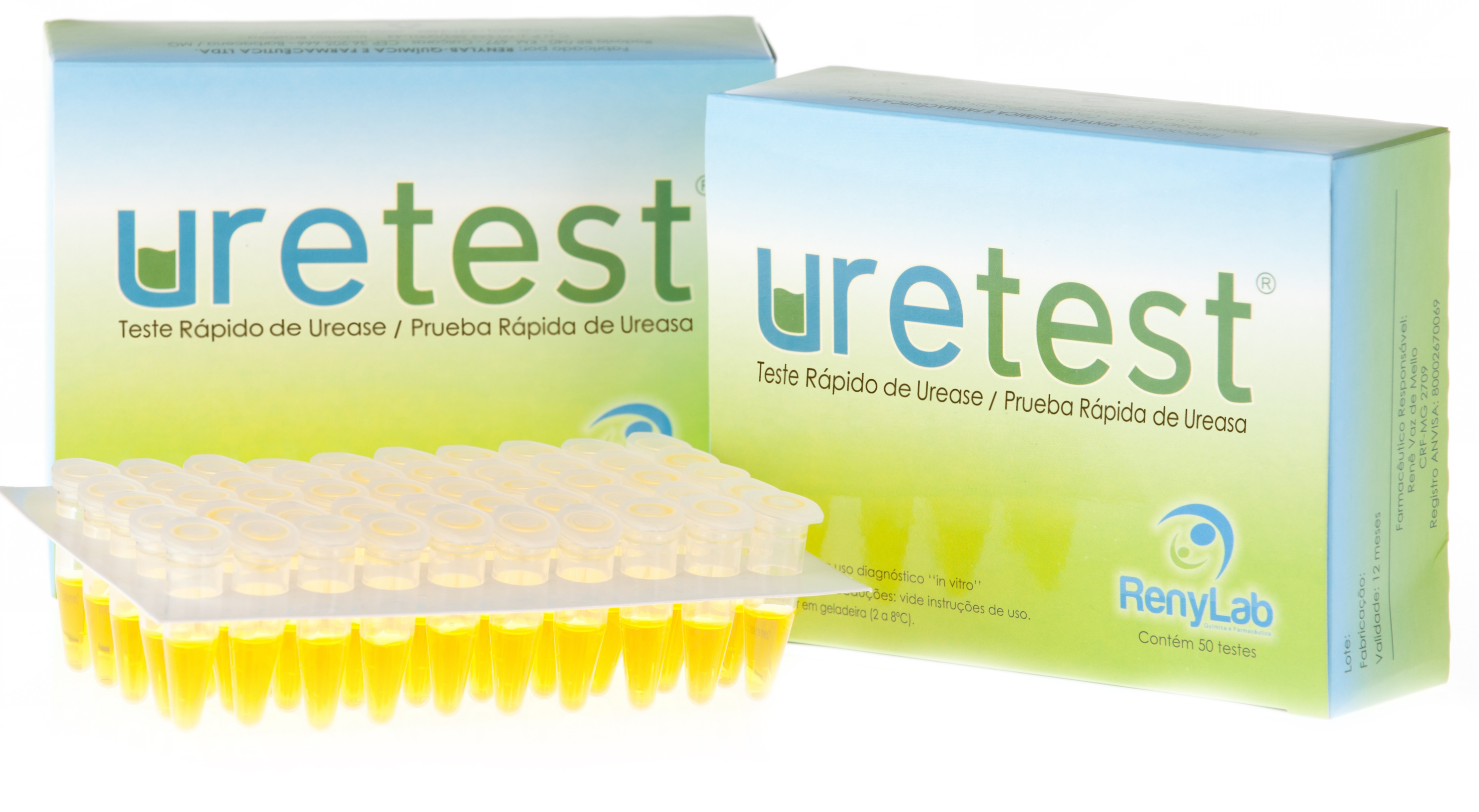 Presentación
Caja con 50 pruebas
---
Información Técnica
Diagnosis exacto, seguro y ultra rápido. 2 a 30 minutos para la identificación positiva de H. pylori a través de la biópsia de la mucosa gástrica.
Especificidad de 100% y Sensibilidad >98%. El único con mayor estabilidad.
Usado en un artículo científico publicado en la Asociación Americana de Gastroenterologia y (The Journal of the American Medical Association).
La RenyLab como indústria que desarrolló este producto en Brasil, dedicó su atención y estudios, para que todos estos atributos logren el mejor rendimiento en su examen. Altamente recomendable!
Validez: 12 meses partir de la fecha de fabricación.
Vea aquí un artículo sobre el producto
---
Nº Registro Anvisa
80002670069
---